Garage Door Screens
In addition to our fine garage door products, we offer zip roll screens for garage doors by manufacturers such as Francis-Schulze, Co.!  Garage door screens are ideal for converting your garage to a summer family room.  Perfect for entertaining and insect free living!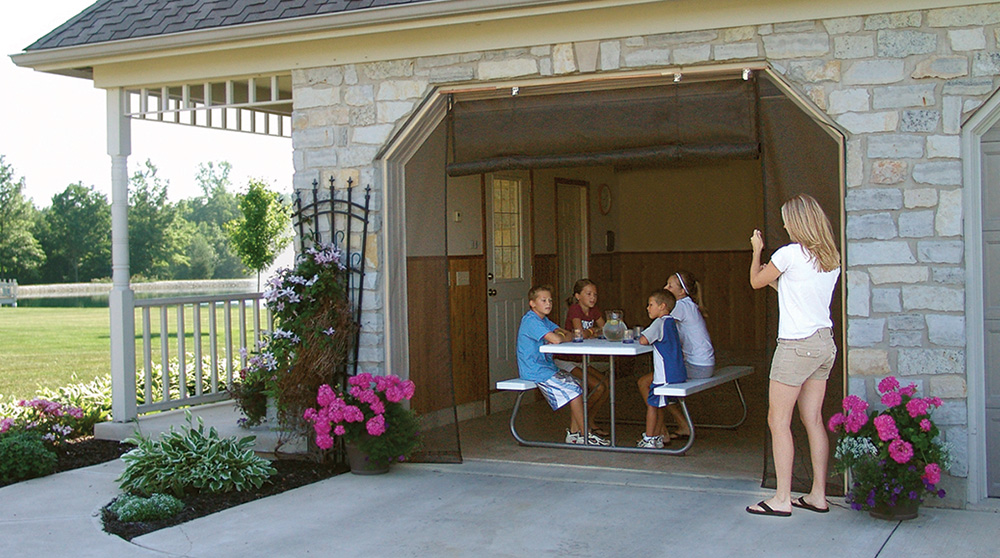 Zip roll screens by Francis-Schulz, Co. permanently mount to the outside of your garage door frame and roll up by means of pulleys and cords when not in use.  Sure grip cord lock holds it securely in place and it does not interfere with the functionality of your garage door.  Everything necessary for installation comes in one small carton with easy-to-follow steps for the do-it-yourselfer!  Nails and mounting screws are provided.
Learn more about Zip roll screens by Francis-Schulz, Co.